"The war for talent is on. There are three people behind you, ready to make the same offer."
- - Loreen Lagatta, Chief Human Resources Officer, Atlantic Union Bank
Despite the economic carnage wrought by the pandemic, 2021 will see the 'war for talent' re-emerge, according to senior HR professionals.
US employers added a record 850,000 jobs in June, according to the US Labor Department. This represents a 52% increase from May's 559,000 posted positions. According to the same report, there were 9.21 million unfilled jobs in the country on the last day of May, the highest figure since records began in December 2000. The number of people quitting their jobs slipped in May from a record high in April, but remains elevated. And the percentage of workers getting laid off hit a record low in May, the report said.
"There is elevated demand for labor," said AnnElizabeth Konkel, an economist at job search website Indeed.com. Job postings on Indeed were up nearly 36% in early July compared to the pre-pandemic baseline, she said.

Konkel noted that job postings that say "urgently hiring" or mention hiring incentives are also on the rise. "People are really trying to get workers and they are trying to get creative."

Let's take a look at some real-life examples across different sectors.
McDonald's Offers More Vacation, Tuition and Child Care to Lure Workers
US franchisees are boosting pay, giving workers more paid time off and helping cover tuition costs, according to the Wall Street Journal. In May, the company announced it would increase starting pay at its corporate-owned restaurants to $11-$17 an hour and said it would keep assessing wages to stay competitive.
McDonald's is making these changes in order "to draw enough workers and improve the Golden Arches' image as an employer." McDonald's corporate parent said it would make "multi-million dollar investments to back franchisee efforts" to recruit and retain workers.
Further, a group of franchisees are expected to begin offering employees backup child care and elderly care, a benefit that ranked highly in a recent survey that reflects uncertainties around future COVID restrictions. Franchise owners will assess this pilot program and decide whether to expand it by the end of the year, according to reports.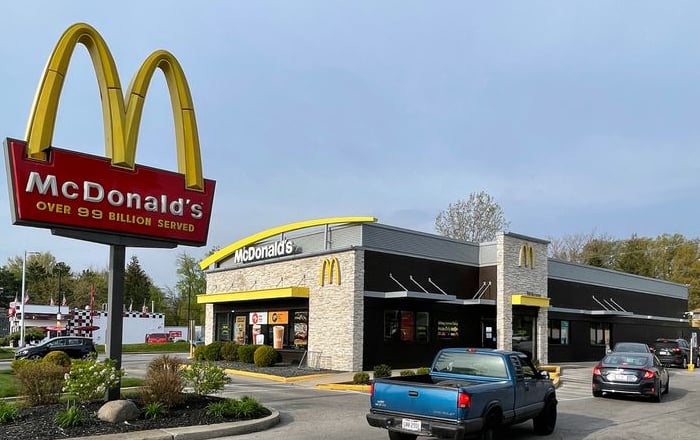 "McDonald's believes incentives are the answer to attracting talent." said Allie Nawrat, who covers HR and benefits for Unleash.io. "One of the innovative strategies employers are using to win the war for talent is expanding their benefits and incentives. So incentives and new benefits offerings, particularly those that genuinely empower employees and meet their personalized needs, are something that all employers should consider in the next normal in the future of work."
Other examples in the restaurant / hospitality include:
Papa John's and Chipotle: Introduced sign-on bonuses and expanded benefits for caregivers.
Junior's Restaurants (New York City): Now offering a $250 sign-on bonus to counter customer service/counter employees who remain employed at the restaurant for at least 30 days.
Competition Heats Up for Workers in Banking
Like other companies, banks large and small are grappling with an unusually competitive labor market. This is leading to higher wages and giving candidates leverage to request options for remote-work arrangements, to which so many Americans have become accustomed.
Some banks are trying to get ahead of the competition for workers. Banking behemoth Bank of America will raise its hourly minimum wage from $20 to $25 by 2025, according to published reports. Much smaller Synchrony Financial in Stamford, Connecticut — which has already adopted a permanent remote work policy for its entire workforce — will move from a floor of $15 per hour to $20 in August, according to American Banker.
Zions Bancorp
Zions Bancorp, the $81B-asset financial services firm headquartered in Salt Lake City, UT operates in 11 western states across a number of banners, including Zions Bank, Amegy Bank, California Bank & Trust, National Bank of Arizona, Nevada State Bank (NSB), Vectra Bank Colorado, and The Commerce Bank of Washington (TCBW). Like many others in the banking sector, Zions is offering new perks to employees coming on board, including signing bonuses for select positions and the opportunity to enroll in benefits immediately, instead of waiting the standard 30 days. Sometimes, though, these incentives aren't enough.
"This is the most challenging recruitment environment I've seen
in my career."

--Trina Eyring, EVP and Director of Talent Acquisition, Zions Bancorp
Applicants are down across the 11 states in which Zions operates, and Eyring says that the bank is now negotiating compensation and benefits on virtually every job offer it makes.
"Everywhere I go I seen 'help wanted' signs," said Eyring. "Candidates today know they have bargaining power when they're applying for jobs, because there are so many different options."
Other examples in banking and financial services include:
Synovus Financial (Columbus, GA): providing raises to all employees earning less than the company's median salary. The bank is also providing "war chest" budgets to managers to "match or combat what's becoming a fairly competitive landscape" according to Kevin Blair, CEO.
The Cooperative Bank of Cape Cod: but the struggle to find and keep talent reached a whole new level this spring, said Lee Ann Hesse, the bank's chief engagement officer. This week the bank plans to launch a program that will allow nearly 60% of its employees to work remotely three days per week, Hesse said. "If we don't do this, we are not going to be competitive," she said.
Norway Savings Bank: The bank is increasing its starting pay, offering hybrid and fully remote work options and providing more flexibility than it did in the past, said Richelle Wallace, senior resources officer.
More banks, large and small, may take similar stances in order to attract and retain workers, said Cameron Boyd, director of the financial services practice at the executive search firm Smith & Wilkinson.
$30K Signing Bonuses and Childcare Help: What Other Companies are Doing to Attract Workers
"There is elevated demand for labor," said AnnElizabeth Konkel, the economist at Indeed. One of the primary tools to fill positions is the hiring bonus. Konkel noted that even industries or positions that don't traditionally offer hiring bonuses are using them to find workers. The size of hiring bonuses can vary -- even within the same industry. CNN reported that Konkel recently saw two nursing positions advertised, one had a $100 signing bonus while the other was offering $30,000.

"Employers are in a crunch right now," said Konkel.

Other examples include:
Amazon: announced plans to hire 75,000 people in fulfillment and transportation jobs with sign-on bonuses of up to $1,000 in many locations.
Semperis: The global cyber security firm aims to double its headcount to around 340 employees by the end of next year. The company is also offering signing bonuses ranging from $10,000 to $20,000 for some senior roles. "It's mostly the hard to fill senior sales roles, they are in such demand," said Snezana Sjekloca, VP of Global Human Resources.
Thinx: The feminine hygiene company has been on a hiring spree. It's more than doubled its headcount since September of 2020 and is looking to grow an additional 50% by the end of 2021. The company has always offered an $800 per month childcare stipend for children up to age five. "It's part of our core strategy to be a family-first organization, and you can see today that a lot of companies are shifting that way because they have to, there is so much pressure on them," said Chantelle Mowbray, SVP of People and Culture. Mowbray added that the stipend is often cited by new hires as a reason they accepted the job.

Why Bother?
Generous incentives are designed to both reduce turnover and attract new hires. And it makes monetary sense. For example, according to the New York Times, each time an hourly employee leaves Waste Management, it costs a minimum of $12,000 to search and hire a replacement. Further, among drivers at the company, 50% of safety incidents involve those with 3 years or less on the job.
"In terms of safety, the longer you are here, the better you are," said CEO Jeff Fish. "There is a real hook [with our education benefits] that can keep people here longer."
5 Strategies to Stand Out in the War for Talent
Smart, forward-thinking executives will notice the tide change and immediately take action. They'll put in place plans to attract and retain talent. The companies that prioritize their employees and do everything in their power to make them happy and motivated will be the winners in this new upcoming era.
Some incentives include:
Office / Remote Flexibility - 20 years of bandwidth infrastructure buildout, Zoom, Teams and other communications technologies proved remote work can succeed for the right roles and companies. Post COVID, many employees are looking for flexibility and remote options.
Wellness Benefits - Concierge services, massage therapists, meal options, on-site childcare; workplace benefits that save employees time and stress can be effective incentives in a competitive market. Importantly though, what many employees care about is great health insurance and wellness benefits that actually improve their lives. These include mental health, financial wellbeing, and social wellbeing programs. Plus – companies that offer wellness benefits often reduce their overall healthcare costs.
PTO Options - On average, employees in the US receive 3 weeks of vacation each year and use 2 weeks. One week is rolled over as an accrued liability for the organization, or possibly forfeited under use-it-or-lose it programs. For those with unused vacation, PTO Exchange is a great option. Employees can convert unused PTO into retirement, student loan payments, cash for unexpected expenses, donations, and more (see below for more info). PTO Exchange can improve company culture and retention without significantly affecting your bottom line.
Hiring Bonuses - employers are getting more creative in how they structure hiring bonuses. In addition to the traditional hiring bonus, some now also offer student loan repayment incentives and tax incentives to attract young people from outside the region and to keep local talent in the state.
Extended Family Benefits - such as vouchers for children's education, tuition reimbursement and fertility benefits.
How PTO Exchange Makes You Stand Out in the War for Talent
The best incentive to keep employees, however is the opportunity to work for company that they want to brag about. When it comes to employee recruiting, your company's reputational excellence is hugely important to your success. Employees can and will do as much research on potential employers as employers do of potential employees. Good and bad reviews can have a huge impact on your ability to attract good employees.
PTO Exchange is a highly differentiating benefit that gives employees more options to realize the value of their unused vacation, based on their own personal situation and priorities.
With PTO Exchange, employees can now exchange the monetary value of their unused vacation for:
Retirement savings - including 401(k) and Roth 401(k) plans

Student loans - tuition and loan payment reimbursement

Cash-Out - help pay for unexpected bills

Travel - exchange for airfare, hotels and other travel

Leave-sharing - donate PTO to fellow employees who may need it

Donations - contribute to over 1.7 million charitable organizations in the U.S.