Welcome to our Partner Profile Series. Each month, we feature insights and perspectives from HR professionals and consultants working with various clients to address today's most pressing issues.
This month our spotlight is on TRUE Network Advisors. TRUE Network Advisors's mission is to help benefit agencies and their people grow and prosper. It does this by fostering a best-in-class collaborative culture with growth-oriented employee benefits agencies; creating collaborative experiences with member agencies and strategic partners for idea sharing, education, relationship building, and fun; and developing high-value strategic partnerships with firms who align with TRUE's culture of kindness and collaboration and who can meet the needs of agencies and/or their clients.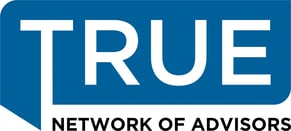 I sat down with Scott Smith, the President, and CEO of TRUE Network. Scott and his team provide in-depth training, innovative ideas and concepts, a select group of preferred partners, the best learning events in the industry, and, most importantly, an enhanced collaborative environment for members.
We chatted about the criteria it looks for in its partners, how they develop measurements of success for its partners, and how it helps its partners foster success. Additionally, we chatted about some new and upcoming projects TRUE Network Advisors is working on this year.
Watch the full interview with Scott below:
How does your benefits and total rewards package stands up against the competition? Take our assessment to find out, and someone from our team will reach out to let you know how you can improve your benefits package to boost employee productivity and increase retention.