We're excited to announce the new PTO Exchange UI and design! The UI provides an improved and easy-to-use experience for PTO Exchange customers.
PTO Exchange is an innovative cloud-based benefits platform that allows employees to self-direct unused vacation time to other things of value - including personal financial needs and preferred causes - all the while differentiating your business and providing a flexible tool for HR and Finance.

Give Employees Full Visibility Into Their PTO in Real Time
With the user in mind, we have restructured the user dashboard to provide quick and easy access to their information, transaction and the programs they are eligible to use.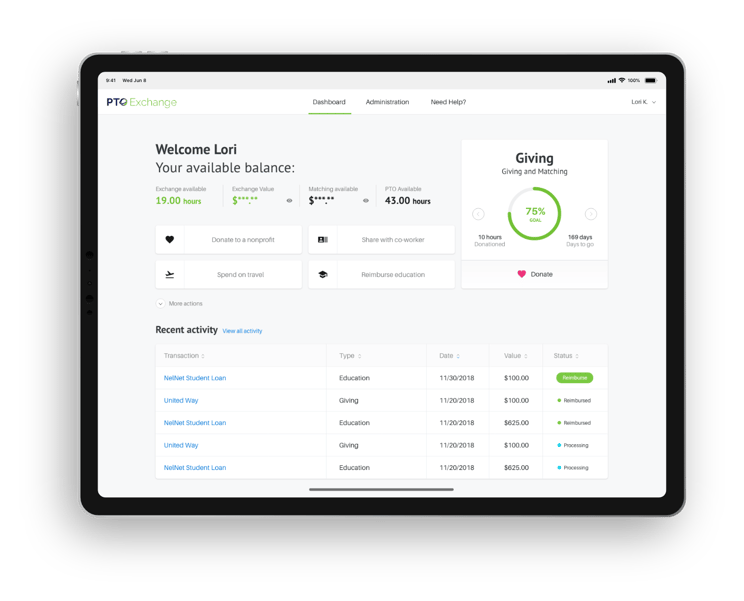 Each employee can get an up-to-the-minute view of their entire PTO account on a clean, visual dashboard.

With detailed analytics on accrued and cashed in PTO, employees will never be in the dark about how much PTO they have and what they can use through PTO Exchange.

Best of all, employees have 24x7x365 access to exchange their unused PTO on retirement, student loans, flights, vacations, and community giving.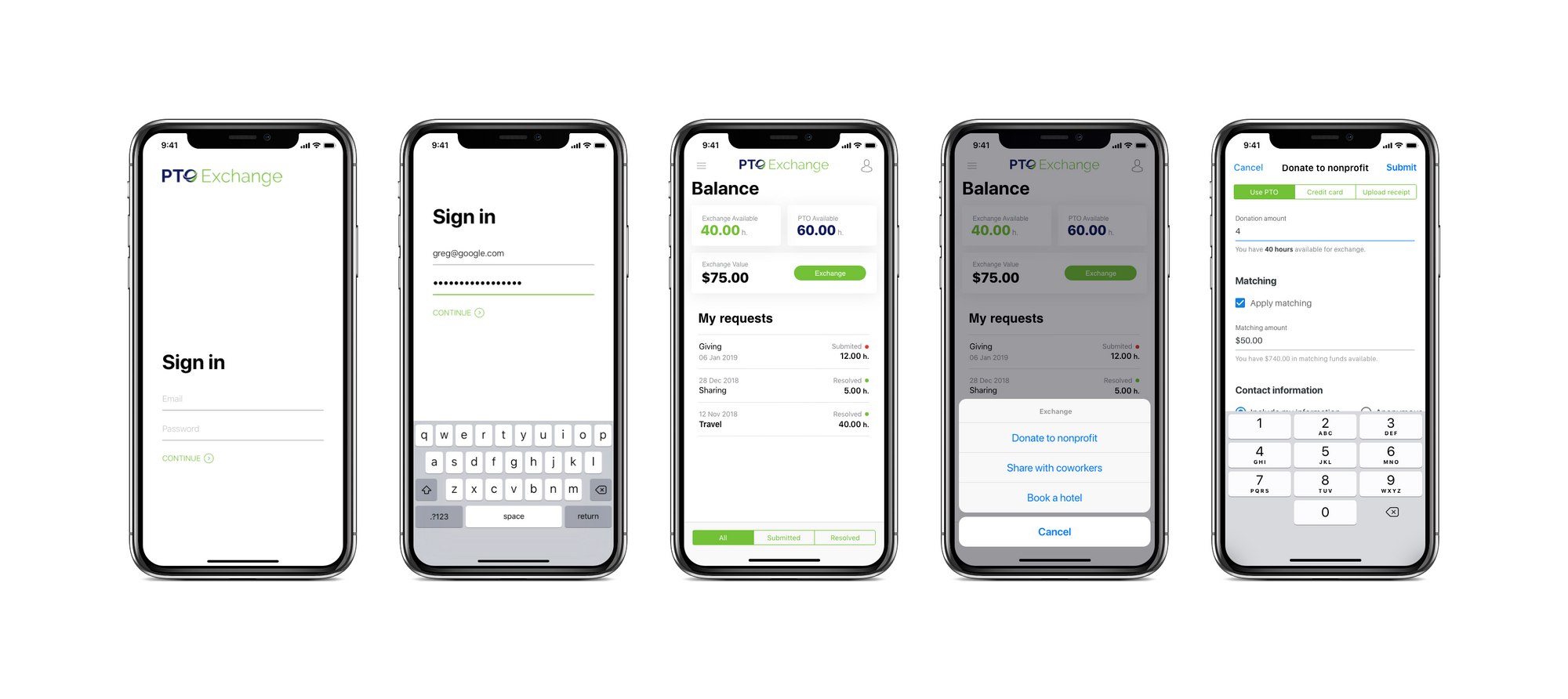 The new UX design reflects the bold, energetic and forward-looking culture of our organization and are designed to inspire and further elevate us as we continue to provide quality value to our customers and their employees.
Learn more today on how PTO Exchange can help your employees access their unused vacation safely and responsibly.