The coronavirus (COVID-19) outbreak has been declared a national emergency. This creates special considerations for PTO leave sharing / donation plans. See IRS Notice 2006-59.
The IRS has issued specific guidance for PTO leave sharing and donation plans. These are plans that are coordinated by employers and permit employees to donate PTO / unused vacation and/or leave to an employer-sponsored "pool" for use by other employees.
Tax Treatment of Employees Donating their PTO

According to tax expert Bruce Schwartz of Jackson Lewis, a leading benefits counseling advisor, the general tax rule states:
"..employees who donate PTO/leave/vacation time will be treated as having W-2 compensation for the donated time (based on his or her rate of pay at the time of the donation). This rule is based on the long-standing "assignment of income" tax law doctrine."
Schwartz explains further that the IRS has created several exceptions to this general rule:
Medical-leave sharing plans
Major disaster leave-sharing plans
Leave-based donations of cash to charitable organizations in the case of qualified disasters. In the past, these have included:

Hurricane / tropical storm Harvey

Hurricane / tropical storm Irma

Ebola Virus
Major Disaster and National Emergency PTO / Leave-Sharing Plans and Requirements
An employer can create / sponsor a PTO leave-sharing plan for its employees for federally-designated national emergencies, now including the coronavirus (COVID-19) crisis.
With this designation:
Employees who donate will not be taxed on their donated PTO time.
Employees who receive donated PTO will be taxed on the leave time used - it will be treated as wages for all income and employment tax withholding purposes.
What Do Employers Need to Do to Set Up a COVID-19 PTO Sharing Plan?
According to Schwartz, the major disaster or national emergency leave sharing plan must be a written plan and meet the following requirements:
The plan allows an employee to donate accrued PTO to an employer-sponsored PTO bank for use by other employees adversely affected by a major disaster or emergency (as declared by the President). An employee is considered "adversely affected" if it has caused severe hardship or a family member of the employee requires the employee to be absent from work.
The plan does not allow a leave donor to donate leave to a specific leave recipient.
The amount of leave donated by an employee in any year generally may not exceed the maximum amount of leave that he or she normally accrues during the year.
A leave recipient may receive paid leave (at his or her normal rate of compensation) from the donated leave bank. Each leave recipient must use this leave for purposes related to the major disaster.
The plan adopts a reasonable limit, based on the severity of the disaster, on the period of time after the major disaster occurs during which a leave donor may donate, and a leave recipient must use the donated leave. In previous cases, this has been 18 months.
A leave recipient may not convert leave received under the plan into cash in lieu of using the leave, unless it is used to eliminate a negative leave balance that arose from PTO advanced to the recipient because of the effects of the major disaster. A leave recipient also may also substitute leave received under the plan for leave without pay used because of the major disaster.
The employer adjudicates and makes a reasonable determination (based on need) as to how much PTO each recipient may receive under the plan.

Leave donated due to one major disaster may be used only for employees affected by that disaster.
The IRS does not require an employer to obtain pre-approval or file subsequent reports. The only reporting obligation is to properly account for, keep records of, and report on W-2 wages and withholding taxes for the participating employees.
Learn more specific detail and tax implications on using leave sharing plans with COVID-19 from the experts at Jackson Lewis.
Growing Interest in PTO Sharing Plans
While the ultimate impact of COVID-19 is still unknown, we realize that many individuals are relying on the flexibility of their employers more than ever. In some cases, employees and organizations are organically "sharing" unused vacation / PTO with others that are either directly or indirectly affected by virus.
We've seen more and more interest in this recently, though many organizations are doing this manually and are likely not fully in compliance with IRS guidelines.
PTO Exchange has developed a flexible benefits platform that allows and facilitates giving and sharing of PTO amongst employees who need it most. This is one aspect of our platform that can be turned on expeditiously, as quickly as 24 hours, if the need arises.

This is a notable time with many companies making bold adjustments to their PTO strategy and trying to find new ways to help their employee community bridge the changes that are affecting their lives.

If PTO sharing is something that can help your organization navigate through this situation, we are here to help.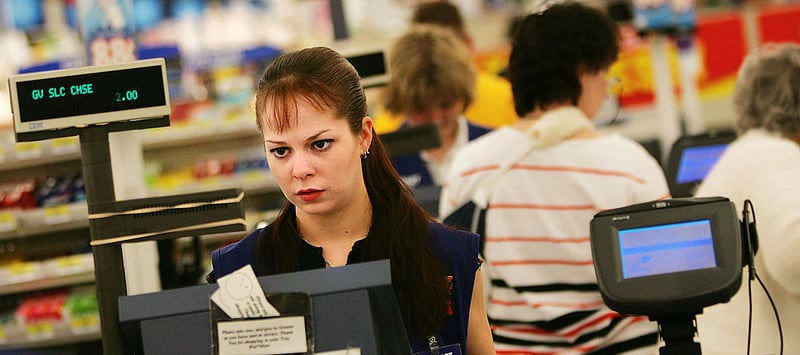 There is something very unnatural and unnerving about this particular challenge. Human beings are social creatures, and we are being asked not to come together in the physical sense that would be our first instinct. But we can still demonstrate community and caring, through the innovative tools we have today.
Best of luck navigating the coming weeks and please feel free to reach out to us if we can be of service.
To learn more, download our free ebook, "12 Things You Need to Know About Setting Up a COVID-19 Leave-Sharing Plan."
Take good care,
Gregg Makuch ("may-kish")
CMO
PTO Exchange
Additional Resources on PTO and Leave Sharing