A number of highly-rated charities have created funds to support communities around the world affected by the outbreak. Here are some examples of nonprofits specifically related to COVID-19 relief:
General, Broad-based Relief Organizations
Center for Disaster Philanthropy


Center for Disaster Philanthropy (CDP) launched the CDP COVID-19 Response Fund to support containment, response and recovery activities for those most affected and for the responders.
CDC Foundation


The CDC Foundation is an independent nonprofit and the sole entity created by Congress to mobilize philanthropic and private-sector resources to support the Centers for Disease Control and Prevention's critical health protection work.

World Vision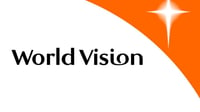 Coronavirus Emergency Response - helping vulnerable children worldwide who are fighting "secondary effects" of COVID-19 by providing life-saving food, child protection programs, educational support, and more. You will also help limit the spread of the virus both abroad and here in the US.

Catholic Charities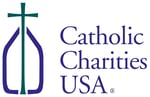 Catholic Charities agencies are on the frontlines during the COVID-19 pandemic, distributing food, offering shelter, providing health and wellness support and so much more.
American Red Cross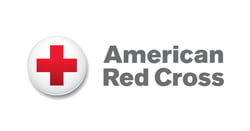 The American Red Cross shelters, feeds and provides emotional support to victims of disasters; supplies about 40 percent of the nation's blood; teaches skills that save lives; provides international humanitarian aid; and supports military members and their families.
There are also many, many organizations doing terrific work and providing much needed relief services across a number of different categories. Here's a few that are highly rated by Charity Navigator.
Medical Services
Partnering with medical teams to combat COVID-19
Relief Supplies: Health and Medical
Providing much-needed medical supplies to hospitals and health facilities
Cross-Categorical
Providing much-needed assistance across multiple areas.
Preemptive Love Coalition




COVID-19 RESPONSE: We are rushing food to Syrian refugees now quarantined and starving. We're providing medical care where it is limited or unavailable.

Americares


Americares saves lives and improves health for people affected by poverty or disaster so they can reach their full potential.

Haitian Health Foundation


The mission of the Haitian Health Foundation (HHF) is to improve the health and well-being of women, children, families and communities living in Haiti through healthcare, education and community development.

Gary Sinise Foundation


The Gary Sinise Foundation was established under the philanthropic direction of a forty-year advocate for our nation's defenders, actor Gary Sinise. Its outreach supports those who sacrifice to defend our country: active duty, veterans, first responders, and their loved ones.

GlobalGiving


GlobalGiving is the first and largest global crowdfunding community that connects vetted nonprofits, donors, and companies in nearly every country around the world.
Funding Local Organizations
Partnering with local organizations to ensure communities across the country have the resources and support they need.
I

nternational Community Foundation




ICF seeks to increase charitable giving and volunteerism across U.S. borders to benefit overseas communities and nonprofit organizations.

United Way Worldwide


The United Way improves lives by mobilizing the caring power of communities around the world to advance the common good.

United Way of Greater Houston


United Way of Greater Houston invests in quality services throughout our community, leads special initiatives, like United Way THRIVE, MISSION UNITED, and United Way Bright Beginnings.

BrazilFoundation


BrazilFoundation was established in 2000 with the goal of generating resources for social entrepreneurs who propose creative and innovative solutions to challenges faced by communities throughout Brazil.

Global Fund for Women


The Global Fund for Women is a global champion for the human rights of women and girls.

Jewish Federation of Greater Kansas City


The Jewish Federation of Greater Kansas City works to sustain and enhance Jewish life at home and around the world. Everywhere. Everyday.
Education & Awareness
Raising awareness of ways to prevent COVID-19 and how to cope with the stress it's causing
Relief Supplies: Community Support & Services
Supporting the safety nets of our society and protecting the most vulnerable
Growing Interest in PTO Donation Plans
PTO Exchange has developed a flexible benefits platform that allows and facilitates donations to charitable organization as well as sharing of PTO amongst employees who need it most. Leave-sharing is one aspect of our platform that can be turned on expeditiously, as quickly as 24 hours, if the need arises.

This is a notable time with many companies making bold adjustments to their PTO strategy and trying to find new ways to help their employee community bridge the changes that are affecting their lives.

If PTO donations or leave-sharing is something that can help your organization navigate through this situation, we are here to help.
To learn more, download our free ebook, "12 Things You Need to Know About Setting Up a COVID-19 Leave-Sharing Plan."