Only 18% of workers say their lives are "comfortable" with their current salaries, according to a recent salary survey by Indeed.
Most Workers Need More Money to Be Comfortable
Even though we are in the midst of a strong economy, the fact that only 18% say they are comfortable.... that is tragic. According to the Indeed survey, most respondents would like to earn more. A majority (61%) say they would need at least $6k more to be truly "comfortable," about the same as 2018.
---

---
"Salary budgets are projected to grow by just  3.2%, [in 2019], a slight uptick over 2018's  3.1% increase. With the current  inflation rate estimated at 1.6%, that means a wage increase barely proportionate to the rising cost of living," opined the authors of the survey.
And according to BlackRock's annual Global Investor Pulse survey, many American's worry more about cash flow than their health, family or work.
With experts not expecting a significant increase in wages across the board, it can be hard to retain members of your work force especially when more and more are leaning toward asking for a raise.
Flexible Work Hours and Paid Time Off (PTO) Can Substitute for a Raise
It turns out however that it's not all about dollars and sense for employees. When asked what in particular they would like in lieu of a pay raise, flexible work hours and additional holiday PTO topped the list.
---
---
An Additional Tool for HR Leadership to Consider
PTO Exchange offers a solution to human resource departments: self-directed PTO.
PTO Exchange has developed a patented benefits platform that allows employees to convert unused paid vacation time into tangible goods and services that matter the most to them.
Instead of employees having to wait until separating from the company to receive their unused PTO, they are able to self-direct unused vacation time to other priorities as needed during employment. These include things like contributing to a retirement (401k) account, paying down student loans, contributing to an FSA or HSA, swapping for travel awards, charitable giving, and more.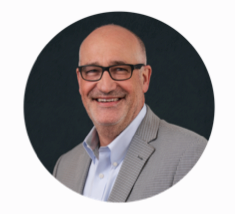 "Paid time off is meant to reduce stress," said Rob Whalen, CEO. "It's a benefit that's part of your overall compensation. You should be able to own it, self-direct it and use it when needed…period."
"Stress reduction is also part of well-being."
As productivity and stress trend upward, taking time away from your job may be more stressful if you are living paycheck to paycheck.
At the end of the day, paid time off is meant to reduce stress and improve your well-being. Your benefits should be flexible to support the life transitions that we all go through.
Ready to talk?