LPAs can fund employee spending for wellness and wellbeing activities.
LAS VEGAS, NV - HR TECH - September 28, 2021 - PTO Exchange, a differentiating benefits platform that allows employees to convert unused vacation into goods, services, and experiences, today announced the general availability of its new Life Planning Account (LPA) product. LPAs are an increasingly attractive way for companies to help employees support the health and wellness activities in their lives. PTO Exchange is exhibiting at the annual HR Tech conference in Las Vegas this week in booth #6912.

With Life Planning Accounts, organizations provide a lump sum monetary benefit that employees can use on approved spending categories, such as fitness, retirement, education, and more. Typical expenses can include gym memberships, yoga classes, athletic apparel and equipment, nutrition counseling and products and even life coaching. Life Planning Accounts are a taxable benefit for employees.

"At Slalom, we were seeing that a one-size-fits-all approach does not fit well with our diverse workforce and wanted to do something different to give employees more options," said Will Cone, Director of Global Benefits & Mobility, Slalom Consulting. "Life Planning Accounts have provided us flexibility and the ability to support well-being activities globally. PTO Exchange made it easy to do so."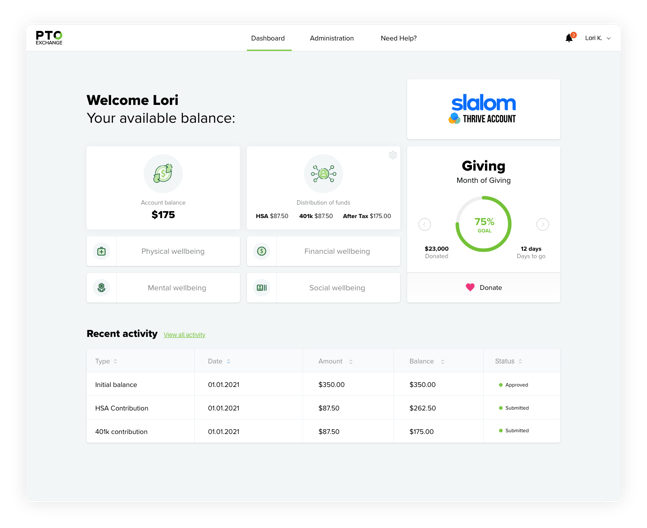 ---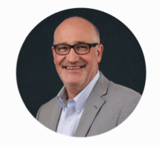 ""We're seeing more and more interest in LPAs," said Rob Whalen, co-founder and CEO of PTO Exchange. "LPAs are highly flexible for both employers and employees based on their specific priorities and life stage. They also help organizations stand out with a differentiating benefit in the ongoing war for talent."
About PTO Exchange
PTO Exchange is a highly differentiating benefits platform that turns unused paid time off (PTO) hours into retirement accounts, student loan repayment, travel awards, charitable causes and more. PTO Exchange helps companies stand out in a tight job market, reduce balance sheet liabilities and strengthen the community all while employees reclaim lost PTO. PTO Exchange is SOC 2-certified and trusted by STRATACACHE, 4 Wall Entertainment, General Atomics, SH Hotels and others.
Media Contact
Kelli Reagan mPR, Inc.
Kelli (at) mpublicrelations.com
949.246.4410 direct