Employees can now easily help colleagues in need by transferring unused paid time off (PTO) to company charitable relief funds
SHRM - LAS VEGAS, NV - September 9, 2021 -- PTO Exchange, an innovative benefits platform that converts unused paid time off (PTO) into financial assets, announced a partnership with E4E Relief, which administers charitable employee relief programs on behalf of corporations. Under the partnership, employers using E4E Relief's grant-making program can accept PTO donations into their relief funds to support employees facing times of disaster or hardship. PTO Exchange is exhibiting at the annual Society of Human Resource Management (SHRM) conference in Las Vegas this week in booth #12040.
Employers turn to E4E Relief to establish relief funds that provide financial support to employees in times of crisis. E4E Relief disburses the grants as a 501(c)(3) public charity with tax-deductible contributions. Employees donate to the funds, and can now also contribute their unused PTO, greatly expanding the donor pool and the sustainability of the funds. The grants help disaster victims offset temporary housing, food and evacuation expenses as well as home-repair expenses, if needed.
Employees forfeit more than $65B of unused PTO each year, according to research by the U.S. Travel Association, Oxford Economics and Ipsos. Unused PTO balances have also grown due to COVID, creating large liabilities on corporate balance sheets. With PTO Exchange, employers add a highly differentiating benefit that helps them stand out in the war for talent.
"Partnering with PTO Exchange is a powerful way to engage employees. Employees can demonstrate their personal commitment to support fellow employees by converting their unused PTO into a charitable donation to their company's employee relief fund. We've had clients over the years attempt to tackle PTO conversion in-house and they ran into roadblocks. This partnership will simplify the process and diversify options for employee donations in their relief fund at the same time."

--Holly Welch Stubbing, President and CEO, E4E Relief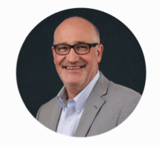 "Amid crises from COVID-19 to Hurricane Ida, companies are looking for ways to support the wellbeing and stability of their employees, especially as more PTO time than ever sits idle due to the pandemic," said Rob Whalen, co-founder and CEO, PTO Exchange. "This new partnership with E4E Relief provides another incredible opportunity for employees and employers to leverage this unused asset for the good of their colleagues, extracting the most value possible from unused PTO."
PTO Exchange has the only patented voluntary employee benefits platform in the U.S. that allows employees to convert unused PTO into retirement accounts, student loan payments, emergency cash, donations, healthcare (HSA or FSA) accounts, travel awards, leave-sharing and now – charitable employee relief grant programs to help in times of crisis or disasters with non-taxable grants to employees.
About E4E Relief
For 20 years, E4E Relief has been the leading provider of charitable employee relief funds, rapidly responding to employee disaster and hardships on behalf of corporations. Over the past five years, E4E Relief has awarded nearly $200 million in charitable grants, supporting relief efforts for over 5M people worldwide. Learn more.
About PTO Exchange
PTO Exchange is a highly differentiating benefits platform that turns unused paid time off (PTO) hours into retirement accounts, student loan repayment, travel awards, charitable causes and more. PTO Exchange helps companies stand out in a tight job market, reduce balance sheet liabilities and strengthen community all while employees reclaim lost PTO. PTO Exchange is SOC 2-certified and trusted by STRATACACHE, 4 Wall Entertainment, General Atomics, SH Hotels and others.
Media Contact
Kelli Reagan mPR, Inc. for PTO Exchange and E4E Relief
Kelli@mpublicrelations.com
949.246.4410 direct